A Brief About Our HR Shared Services
"A wise man once said, if you want to go FAST, go ALONE. If you want to go FAR, go TOGETHER."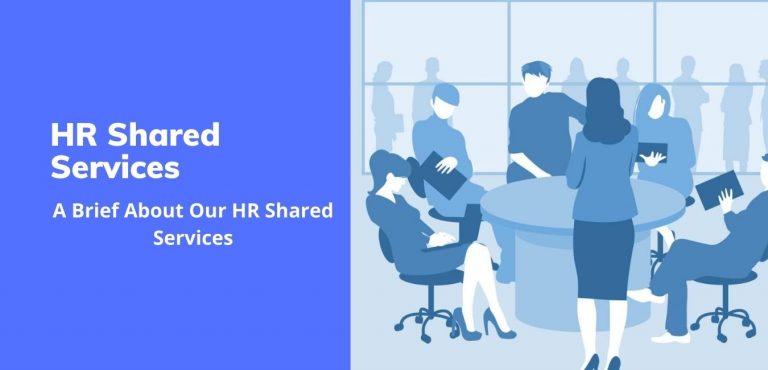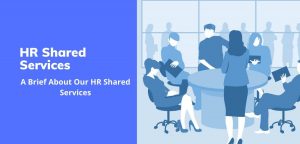 HR Shared services are simply a type of business model wherein a particular service shared among all company units is consolidated. These tools increase efficiency and flexibility, allow innovation, reduce cost, and expand the business. One such beneficial tool is shared services. The units can focus more on their respective field of work instead of burdening themselves with other issues.
One of the most common services as a shared service is HR. On that note, let us explore our HR shared services, what these are and what we provide.
A Sneak Peek Into Our HR Shared Services Model
ProcureHR shared services model focuses on all end-to-end services of the HR department. All administrative HR activities are grouped in this 'hub.' Because our services cover the entire company, they are flexible to the needs of various departments, units, and even customers. Our services can be grouped into multiple models based on recruiting and operating processes. For example, it can be in-source, outsource, or even on and off-shore.
Being compliant, our services can fulfill dire needs for various units simultaneously and even for multinational branches. Therefore, our HR shared services are particularly optimal for large-scale organizations. Human resource process outsourcing is an awesome service also.
Why Invest in Our HR Shared Services?
For all business owners, the first question to every prospective step is how it can benefit your company? Considering the above section, we have already specified how we can help cut costs and save time. However, there are other beneficial factors too.
Development of Strategic HR System
Our entire team is dedicated just to cater HR services more strategically. We centre all these HR activities in one place, and the other units are free to concentrate on their field of expertise. This way, we assist in creating a better organizational structure that is flexible and more proactive.
Information & Knowledge Sharing
Our HR shared services concentrate on bringing all administrative HR activities on one platform. It leads to a common ground of knowledge and other information which can quickly be passed within your company freely. It includes sharing information of different units, regions, and information and insight into how to deal better with the customers, market all stakeholders.
Improving Client Services
As HR shared services form a common ground for sharing knowledge and information, it enables us to enhance service quality. With a continuous exchange of information & enhanced service quality, the system itself becomes more efficient and consistent. Thus, we help in delivering more outstanding quality services to our potential customers.
Avoiding Duplicicity of Work
If each department of a company has to do the mundane work, one could easily understand that work would be futile. However, with our HR shared services, that factor is eliminated. Due to the concentration of all the company's administrative HR activities, there will be less duplication of work and effort, which would lead to saving time & increasing better productivity.
Cost Optimization
Lastly, our HR shared services help a lot in reducing costs. Different units get to focus on their field without having to worry about this particular service. Therefore, if you are striving for success in the long run, our HR shared services will reduce the overall cost.
We offer Cost optimization solutions for our clients-
Solutions for saving cost using government backed schemes
Proper compensation designing.
Statutory designing
Flexible Benefit Planning
Rightsizing
Manpower budgeting
Resource Contracting
Contractual /Staffing tie-ups
Automation
Our HR Shared Services Spread
Policy formulation (Phase wise)
Compensation Designing
Payroll Administration
Strategic Advice for Future
Creating KRAs
Dedicated Key Account Manager
HRMS and ESS portal
Statutory Advisory
Grievance Handling
Strategic HR
Structure of Our HR Shared Services
Generally, the structure of HR shared services is similar. They are structured around different capsules. Here is how our HR shared services are structured to benefit your company in the best way. Below, we have specified the most available services and what we do specifically.
1. HRMS Capsule
Cloud-based HRMS
Enterprise based HCM
Performance Management system
Employee Tracking System
Expense Tools
Assessment tools
Online Training Tools
Surveys and Feedback
ATS
2. Business Consulting Capsule
Manpower Rationalization
Productivity Enhancement
Work from Home Advisory
Organizational development
Change Management
End-to-End HR Consulting
CSR Advisory
POSH Advisory
Creche Advisory
We adopt industry best practices and the latest technologies to provide you unique and strategic TA services. We firmly believe in "quality", not "quantity.
POSCOA Advisory
3. Our Talent Acquisition Capsule
Service offerings:
TA Search and Selection
Executive Search
Permanent/ contractual Staffing
Bulk Recruitment
Staffing Augmentation
Outplacement Support
About Us.
We at ProCURE HR have a firm belief that HR is the core of every business, no matter its size. Therefore, we strive to provide our customers with the best services and guidance on the HR front. Be it human resource process outsourcing, HR shared services, or simple consultancy, we have your back.
With a talented expert team, we have solutions to all of your HR problems. Therefore, if you are looking for Virtual HR services for your company, give us a call at +91-95556-26260, and we will be there with our expert opinion.
We have been helping small and large businesses alike to achieve optimum workplace efficiency, so make sure you don't remain left out on improving your HR infrastructure.
#HRDOCTORS | One-Stop Virtual HR
We are willing to walk TOGETHER! Are YOU?
HR Shared Services FAQs
What Is HR Shared Services?
HR shared services are a centralized 'hub' within an organization where administrative HR tasks are concentrated. They are service-oriented, allowing shared service clients to decide the degree and nature of the service, and are thus adaptable to business demands.
It is an option to organize activities within a larger HR operating model to use shared services. However, there is no single HR delivery strategy that is appropriate for all businesses. Instead, HR tasks are structured according to an organization's strategy, broader organizational structure, and present business needs.
What Is A HR Shared Service Center?
An HR shared services center helps businesses organize their HR functions by consolidating administrative tasks in a single location. Businesses can use the shared service model to cut expenses, eliminate duplication of effort, and focus more on HR strategy. Shared services are frequently viewed as assisting critical business partners and HR centers of expertise.
What Are Shared Services In HR?
HR shared services is a centralized mean for HR administrative and operational tasks. It is characterized by employee self-service and automation through technology and multi-tiered levels of service and response times. This enables organizations to conduct conventional HR services in the most efficient manner possible. In an HR Shared Services environment, the various tiers provide standard services such as:
Employee data management
Payroll
Benefit and leave administration
Relocation services
Recruiting operations
Reporting and analytics
What Do HR Shared Services Mean?
Payroll processing and recruitment are examples of HR shared services that are outsourced to an external vendor. Unfortunately, companies often forget that nothing is perfect in our world when outsourcing HR services or implementing new HR technology.
Organizations and HR departments should always aim to provide efficient and cost-effective employee services. HR shared services can improve your employee experience while also focusing more on HR strategy that is consistent with your company's objectives and goals.
What Is A HR Shared Services Model?
HR shared service model involves several administrative and transactional work. Hence, they would consider HR jobs with a high potential for standardization since they are repeatable and uncomplicated.
Shared services can span a wide range of operations. Administrative tasks, such as relocation services, payroll changes, recruitment administration, benefits administration, pensions administration, and so on, are the most common shared HR services. Additionally, information and advice, as well as consultancy and high-level professional support, are also typical.
How Do HR Shared Services Work?
HR shared services often handle standard administrative tasks like recruitment, new hires, departures, payroll, role/contract changes, working hours in organizations where applicable, absenteeism, and learning and development procurement. Services could range from lower-level administrative responsibilities to specialized HR knowledge and advice on HR policy and practice in some organizations. The nature of the service will differ depending on the employer.
Some businesses that use HR shared services to add value may also incorporate more strategic services like workforce planning. In addition, shared service teams with complete access to HR data may play a more significant role because of the growing importance of people analytics.
Why Do HR Shared Services outsource?
Here are the main reasons and benefits of opting for HR shared services:
Traditionally, employing an HR shared services model leads to cost savings and avoiding duplication of labor. Streamlining and simplifying services while reducing costs can be accomplished by achieving economies of scale and removing duplicated work.
In some offshore locations, lower relative labor costs are also a factor in shared services.
More efficient operations can provide clients with more consistency and more timely and accurate information and guidance.
Greater structural flexibility improves organizational learning and relieves professionals from routine day-to-day inquiries .They are critical levers for repositioning HR as a business-driven function focused on its strategic role in enabling and supporting organizational change.