The latest modifications to HRMS have brought forward some astounding new changes to the world of human resources consulting services.
However, at the same time, you can discover so many companies and firms offering you these services that it gets arduous to select the competent ones. We will help you understand a few qualities of a good HRMS to get yourself the best HRMS in India.
Qualities That Make Up A Good HRMS
So, the question we will be asking today is how do you determine whether an HRMS is worth the investment or not? To answer this, we've noted down a few characteristics that will help you pick a good HRMS quality from the top HRMS software companies like Procure HR.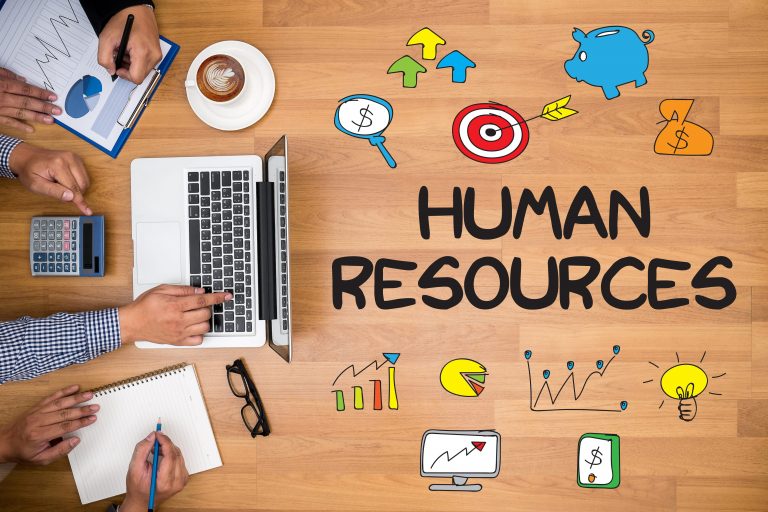 Easy To Manage and Operate
The next thing to look for is how easy it is to manage and operate the system. There is no point if the system is so high-profile that you can barely understand how to handle it. A suitable HRMS system should give you the best features packed in an easy to handle format. Also, it should manage the entailed information seamlessly and accurately.
Despite the service charges, good HRMS should be cost-effective at the end of the day. If the system itself is costing so much that you can barely see any profit, the system as a whole fails in its purpose.
Reliable and Easy To Access
Lastly, good HRMS should be reliable and easy to access. The best HRMS implementation will come from how credible the system is. It should be accessible by the users anytime and from anywhere to amplify its use in the company's best interest.
Proper Privacy and Security Protocols
This is a topic that has been talked about way too many times. A good system should have clear and proper protocols regarding its users' privacy and security. The information must be treated as highly classified and stored in consideration of back-ups. Go through the shortlisted HRMS's security policies to ensure you narrow down to the one that gives you the edge.
What are the benefits of HRM Software?
Human resource management systems (HRMS) are used by businesses to maintain employee data. It can assist businesses in effectively and accurately storing personnel data aand retrieving it as needed. It also assists businesses in managing employee payrolls, absence management, and shift scheduling.
It also helps in talent management tasks such as recruiting and onboarding. HRMS contains performance trackers to help firms keep track of their top workers. It will assist the corporation in determining salary increases, bonuses, and the company's overall development. It can also connect to an analytical application for further analysis of the data.
What is the purpose of HRMS Software?
HRMs are commonly used by businesses to keep track of their employees. It may be used to monitor their performance and make decisions about their future employment with the organization. It will also assist the human resources consulting services, staff in automating various operations throughout the organization, making things more organized and error-free. Because the processes are automated, there are fewer chances of error, saving businesses a lot of money and time.
This data may be linked to analytical tools to produce employee reports, making it easier for HR departments to make decisions. This software help improves the overall security of the company as the manager puts data protection and information protection policies.
Why is strategic HRMS important?
Strategic HRM investigates various sectors of a company, ultimately contributing to the company's entire development. We may use this to analyze each sector's performance and take action against underperforming areas. It indicates whether or not the firm is headed in the right direction. You don't want to lose track of things and end up going in the wrong direction when working on large projects, do you? Strategic HRM or SHRM, on the other hand, ensures that you are always on the right track.
In other words, HRMS assists software businesses in establishing the company's core principles. If you want to run large corporations, you must first lay the groundwork. It also assists us in repairing the work culture if our company has a toxic work culture. It also helps in payroll outsourcing and management. These are just a few of the benefits of HRMS; there are many more.
What are the recent trends in HRMS?
Artificial intelligence and machine reading are transforming the HRMS landscape in software companies. The increased usage of Ai and ML algorithms makes this software even more efficient. It is supported by the most recent trends in HRM software. In recent trends, more and more data tools have been incorporated to improve decision-making capability. Our organizations are leveraging these solutions to create a better work environment, hence attracting more employees. Apart from that, existing employees are doing better and better due to this.
Companies are also working on bringing this technology to mobile devices. Previously, this was just on PC. It will also make it easier for teams to connect through mobile. As a result, people may even work while traveling without experiencing any discomfort. The third key trend is that they are getting increasingly inexpensive as the use of AI and ML grows. It implies that even tiny enterprises may use them to advance their game.
Why does every company need HRMS software?
Software businesses require human resource management software for various reasons. They assist with payroll outsourcing and administration, recruiting management, performance tracking, and several other tasks. The main advantage of HRM is that it allows the company to keep all of its employees' data. They can retrieve the data anytime they want, quickly and without hassle. HRMs are also used in our companies to assess employees' commitment by evaluating their time and attendance. It will assist businesses in identifying and improving underperforming sectors.
Apart from that, they assist in improving the work atmosphere, hence increasing employee productivity. These HRMs play a significant role since this data may be used to monitor the company's development and direction in which it is moving. This information is also secure. All of the elements combine to make human resource management software one of the most crucial aspects of businesses.
Now that you understand what makes an HRMS system reliable, it will be easier for you to get the right HRMS system for your company. That being said, Procure HR takes pride in its services and has a reputation of never letting their clients' expectations down.
With our HR shared services, statutory compliances, advanced IT recruitment services processes, and innovative technology, we'll ardently meet your demands while ensuring that your company gets the ultimate advantage.
Serving in the HR industry for years now, if you are looking for the best HR Compliance in India, you can approach Procure HR without a second's hesitation. Want to have a consultation? Call at 91-124-493-0777, and the best HRMS experts in Delhi, Hariyana, Gurugram, Banglore, Hydrabad, IN, will be at your service.
Frequently Asked Questions (FAQs)