Training & Development Services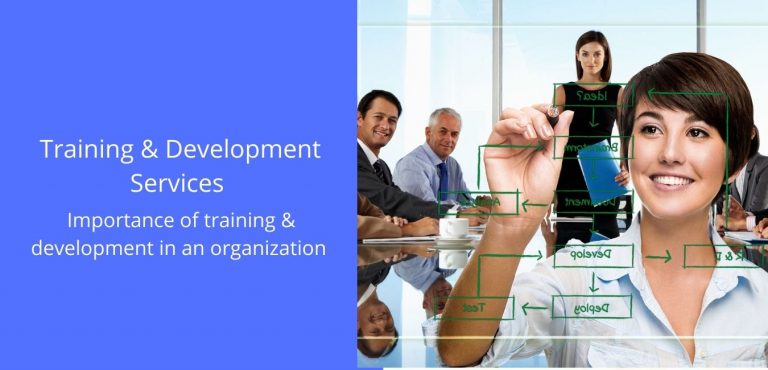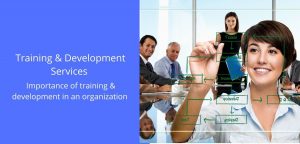 Quality training and development services allow people to be more effective in their jobs, serve customers better, and at the same time remain happy at work. As a result, there are more satisfied consumers over time, a win-win situation for everyone! But, of course, there are other advantages to investing in employee training as well.
Training and development consulting services include igniting the employees' ambition to innovate and improve the organization's operations. Your personnel is sometimes the only advantage you have over your competitors.
Training development services is not only a fantastic tool to develop your employees' skills and inspire them to perform at a higher level, but it also provides a platform for corporate strategy and goal implementation. At Procure HR, all workshops are tailored to your organization's specific values, culture, regulations, and processes, as well as your path to success!
What Makes Us Unique?
We are regarded as one of the leading training & development companies because we understand that all solutions provided should be helpful. We provide thorough training and development services for your staff and external stakeholders to help them transit from building a great application to utilizing that design. Our services bridge the knowledge gap between the old and new, allowing users to get up and make the changes.
Explain-demonstrate-practice is the general technique we apply in training. First, we provide new concepts to students, which serve as building blocks (or foundations) of new information. Following that, we demonstrate how these notions are included in the system's architecture through demonstrations. Finally, we allow students to "touch and feel" the new system and put their learning into practice.
We let the users loose in a technological environment where they can experiment, learn, make errors, and "go rogue" without fear of repercussions. All these learning exercises planned are to boost user confidence and promote the adoption of the new system.
Our Approach Towards Training and Development Curriculums
Whenever possible, we offer training just in time to minimize the danger of learners forgetting what they've learned. This training method also improves retention by allowing learners to apply all they learned on the job right away.
We tailor training for you and your company (rather than a pre-packaged solution that doesn't fit your culture). We also work together to ensure that the training plan and processes meet your needs and expectations.
As one of India's leading training & development companies, we understand that learning, change, and growth are not linear. Thus we provide supplementary reference materials and training manuals for your users to turn to in the future.
How Does Our Journey Look?
Over the years, we have become experts in our field. Initially, we were eager to know how to start a training and development company. Gradually, our organization came into existence, and eventually, we have revolutionized the Indian corporate employee training and development scene.
We understand that all businesses are unique. Without analyzing who your organization is, what your needs are, and what will best meet those needs, determining root causes and impacts is practically impossible.
Everything You Need to Know About Our Training Approach and Philosophy
Our training assessment gives you a complete picture of where you stand, where you want to go, and where you need to improve. This assessment is the primary source of information for your training plan. It is also used for other essential planning tasks like job role redesign, project risk reduction, and communication planning.
We assess and evaluate the effects and efficacy of training using the four levels of evaluation and pivot based on those measurements. These levels are the best practice modules you can get in the training and development industry. The four levels measure student reaction, measurable behavior changes, work performance, and company results.
Types of Training Materials
With the advent of technology, several types of training and development content have come to the scene. Here are some of the most valuable types of training materials:
Quick Start Guides
These are usually one-page documents that serve as short job references. A Quick Start Guide avoids complicated details to focus on the critical processes required to complete a job function. Quick Start Guides can be customized for your company and distributed in print, electronic, or both formats.
Training Manuals With Step-by-Step Instructions
These instructions detail how the system processes work, including pre and post-conditions, screenshots, field definitions, and specific design decisions. In addition, Training Manuals like Quick Start Guides can be customized and disseminated in print, online, or both.
Integrated Online Help
Our Enterprise Knowledge Solution includes online help linked with your line-of-business application. The two systems eventually appear to be one to the end-user. Users can also obtain thorough information on how to use the system. The online help system includes a table of contents, index, glossary, and a keyword-searchable help system.
Integrated Video Assistance
Integrating videos into online help can improve it even more. Users can watch a video presentation of a task or activity in the system. Video assistance is especially beneficial for new users who are unfamiliar with a particular skill or activity. Videos demonstrate the steps and use captions and callouts to help the user focus on the most relevant information.
Communication and Newsletters
We know that communicating with your employees frequently and early in the training process helps them prepare to learn and boost the rate at which they acquire new information. In addition, users involved in the development of your new program are usually the first to utilize it. However, we understand that involving every team member in the design and testing process is not practical.
What is the importance of training & development in an organization?
Training provides a major opportunity to develop the knowledge base of all the employees. Training & development services provide both the individual and organization the advantages of better performance, increased morale, and minimization of weak points to improve processes.
Despite all this, some employers think that engaging their employees in training is expensive and also leads to missing out on work time which can cause a delay in project completion. Well, we say that looking at the benefits that are provided by training and development, it is worth the investment of time, resources, and as well as cost.
The Training activities are performed at HO or Branch offices are to ensure that all the employees are covered under Training. It is recommended 8 to 12 Mondays training in a calendar year to all its employees (as per the business requirement & employee headcount).
What are the benefits of Training and Development Services?
Improved Employee Performance-
By providing the necessary training & development services to an employee it will give him a greater understanding of his role & responsibilities which will, in turn, build their confidence. This newfound confidence will improve their overall performance which will benefit the company. An employee who is competent enough and is on top of changing industry standards helps a company remain on top as a leader and a strong competitor in the industry.
Employee Satisfaction and Boosted Morale-
It is an investment in the development of an employee that shows them that they are valued and the company cares for their development, this creates a supportive workplace. Employees gain access to knowledge which they have otherwise known or have to learn from outside. Having a proper training and development program for every role and making it available for everyone increases the satisfaction in an employee's mind that his company is ready to give him the next role if he is ready for it.
Need Identification-
Every employee has some strengths and weaknesses, having a training program in place helps a company identify the weakness of an employee and help to improve in these areas.
Consistency-
A strong training and development program ensures that employees have steady experience and proper background knowledge. This consistency is relevant to the company's policies and procedures. Everyone in the company should be aware of the expectations and procedures within the company. Increased efficiencies in the company result in financial gain.
Innovation-
Ongoing training can bring out the creativity in a work, which in turn can help a company to have increased productivity and formation of new strategies and ideas.
Less Employee Turnover-
Employees are more likely to feel valued when they are being trained regularly, they are less likely to change employers as their sense of belonging to that organization increases which reduces attrition.
Brand Creation-
An effective training and development program helps an organization to build its brand and make the company prime consideration for fresher and mid-career changes. Training also attracts talent which also reduces the time and cost involved to search for the right candidate.
What are different types of training?
Training can be of different types and can be provided to an individual in the following ways.
On the job training
Mentoring Schemes
In- House training
Individual Study
Outside trainer
What factors should be considered in a Training Partner?
Once the company has done Training Need Analysis (TNA), the next step is evaluating what types of training to pursue and who is going to deliver those. Finding the correct training partner is critical.
There are a lot of training partners in the market. But a company should consider the following points before signing with anyone of them.
Expertise-
When choosing a training partner, their experience in the field is an evident consideration. The most effective trainers are experts at what they train and what they do. By having the hands-on experience they can not only teach how things are done right. But, also how to approach when things don't go as planned. Training partners who are experienced are strong leaders and share their knowledge with others. Before engaging with training partners make sure you check their digital presence. How many blogs they right, how many webinars hosted, how many conferences or presentations were given or attended. You need to be sure that you tie with a training partner who is passionate about their work.
Past History and Record-
When choosing a training partner make sure you check their track record and how successful they achieve their client's goal and supporting the client's success, after all the whole purpose of bringing in a training partner is to solve the problem that a company cannot solve alone. You can do this by checking out case studies of the training partner.
Custom Training-
Every company has specific needs they are trying to meet when they bring in a trainer. Make sure that you ask your training partner. If they offer a custom training method and if they will tailor-make the training curriculum just for your company. This will ensure more effective and it will be according to the needs of your team based on TNA.
Technical Integration-
In the current times when everything is being organized online, make sure that the training partner that you choose has the availability of taking the session online and how good are they with the technical integration with your various software.
Gauging efficacy:
Once the training assignment is complete it is very important to measure the efficacy level of the trainees. This will help the employers to understand the extent of effectiveness of training imparted to their employees.
Our methodology:
Assessing training needs
Maintaining budgets and training schedules
Assisting with learning and development activities and strategies
Promoting corporate training programs and employee development plans
Calculating learning and development KPIs whenever possible and decide on improvements
Procure HR helps deliver appropriate information related to training and development to your employees through periodic newsletters and other forms of communication. In short, we offer customized solutions to your corporate training needs. Get in touch with Procure HR if you want to work closely with one of the best training and development companies.
Procure HR can help you get the proper training & development services partner as per your organization's needs. Not to forget we are # HRDOCTORS- a one-stop solution for all your HR needs. We are also the number one provider of:
HR Services for Small Businesses
Frequently Asked Questions (FAQs)
Q: What are learning and development services?
A: Learning and development programs are all about individuals and organizations learning and growing in the correct culture and environment.
Q: What are training and development programs?
A: Training and development programs help employees understand the organization's current and future capability needs and foster a learning culture that encourages continual professional growth.
Q: What is HR's role in training and development?
A: HR is in charge of the company's personnel training, programs, and career development requirements. They handle dispute resolution, team building, employee skill evaluations, supervise training personnel, design and execute training seminars, manage conflict resolution, team building, and employee skill evaluations.
Q: What are the five steps in the training and development process?
A: The five steps in training and development are: assessment, motivation, design, delivery, and evaluation.
Q: What are the three types of training?
A: The three main training programs are: induction training, on-the-job training, and off-the-job training.
Q: What are the six steps in developing a training program?
A: The six steps involved in developing a training program are: Defining your training, preparing your training curriculum, practicing your training program, delivering it, confirming the program curriculum, and auditing trainee performance.