The Challenge In Implementing The Shared Services Model.
In order to use time, money, and efforts in the best possible way, many companies outsource HR services from third-party vendors. These are also known as Shared Services. The vendors are well equipped with the best employees to manage all HR operations like data management, support centering, payroll outsourcing management & attendance tracking.
Though it sounds like a cakewalk for the vendor, there are many challenges that are faced in a Shared Services model. HR Outsourcing companies implement new strategies to counter all the shortcomings and best meet the clients' expectations. We have listed down some of the major challenges that are faced during HR shared services.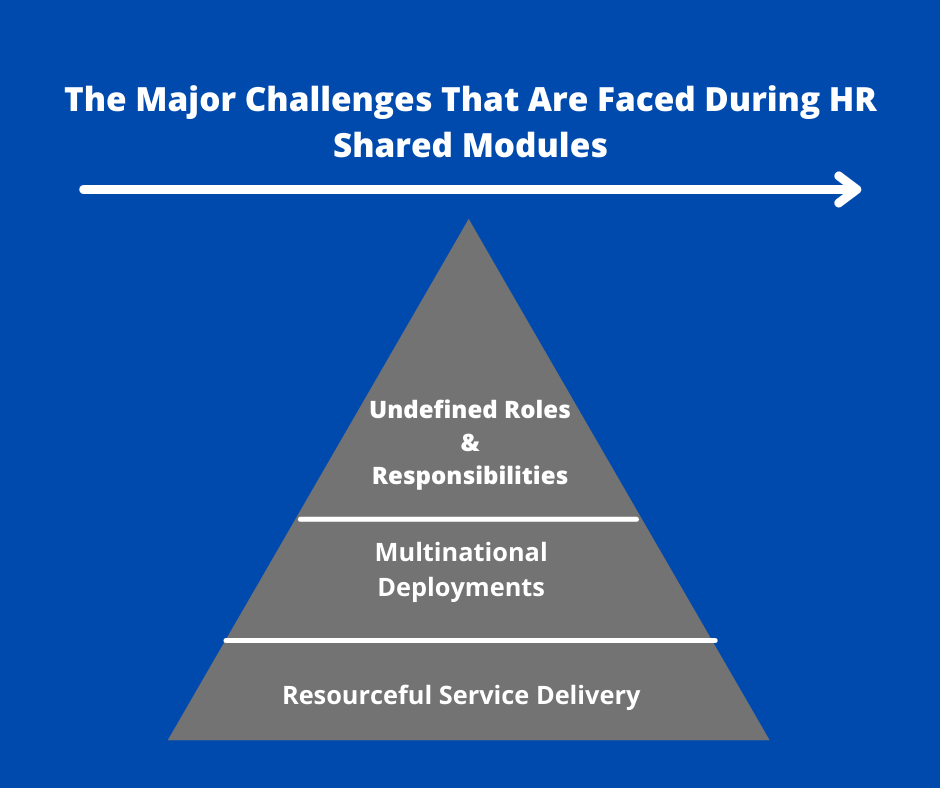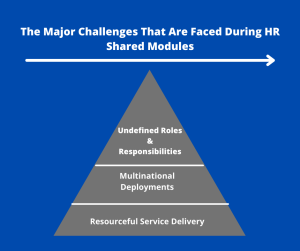 1. Undefined Roles & Responsibilities: If the requirements are not clearly categorized, the shared services may often become faulty for the business. When a brand has to outsource more than one unit of HR, they have to separate the catalysts, business experts, on-site managers, and service supporters. If these roles are defined clearly, there persists no confusion, and thus the working moves ahead flawlessly!
2. Multinational Deployments: For brands that have their client base in more than one country, this challenge can be quite a startling one. The companies must be aware of the labor laws & Financial Taxes that might differ with the geographical region. A Human Resources consulting service can be centralized with certain rules that stay unchanged or become flexible with the location change.
3. Resourceful Service Delivery: The vendors of shared services comprise highly qualified professionals and other employees. It is important to recruit the ones that best match your needs. For example, a highly qualified professional may help you in data management, but the support center might not be an ideal position for them. Henceforth, it is important to select the employees accordingly that can fit your requirements.
Effective ways to solve the challenges in implementing shared services model
1. HR Policies & Procedures must be centralized: When there is a set of rules that apply similarly to all units of shared services, the challenges can be reduced a great deal! It is crucial to centralize HR Policies to minimize the costs of the brand and keep the procedure similar for all geographic regions. This way, the hassles are reduced to bits because there is no need to work according to the changes in all units.
2. Integrated information system of HR: It is a great asset to have all the data in one place that includes data of the HR department. For workforce planning, new recruitment, or payroll change, one must have an integrated information system.
3. Improvement of HR roles & skillset: The responsibilities of the shared services department are evolving with time. Therefore, one must ensure that there is a clear division of work to the right employee. When the skillsets are clearly defined and roles are differentiated accordingly, the challenges of Shared Services can be met with a professional air and beat down the risks of losses.
If your business needs a structure of HR consulting services, you should reach out to Procure HR Services deemed as the best provider of HR Solutions in India and across the globe. We are just a call aways, and you may contact us at +91 8963075111 so that our team can simplify the work of your HRMS software companies.